What is Anno1777?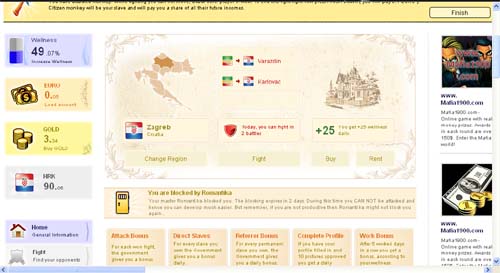 Anno1777 is first social game in which you can change virtual currency into real money.
You can be a company owner, politician or a military mastermind! There are 17 kinds of companies from restaurants to banks and magazines. You can make money with your magazine regardless of the topics you approach. You can buy and sell everything, including other players. You can invite your friends and earn taxes for life from them. Accounts are 4 free. Any profits are totally up to your
invested Time & Commitment! Enjoy , the Game – thats what Games are for!
Join me in the game with one click HERE and start play for only few minuts!