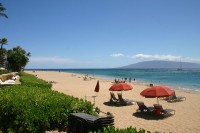 Kaanapali Beach, the "Jewel of Maui," as it is called – West Maui resort was once named the best beach in America. It's no surprise this resort once received that designation, as it served in the past as a retreat for royalty. Interestingly, this Maui resort was the first one planned in Hawaii. It offers five different hotels and six condominium villages. On the front of the beach is Whalers Village, which gives tourists a second-to-none shopping experience. Tourists and their families can also visit the renowned whaling museum and experience Hawaiian culture, free of charge. If you are the type who enjoys more traditional recreation, the area also sports two golf courses, with prime locations for viewing whales.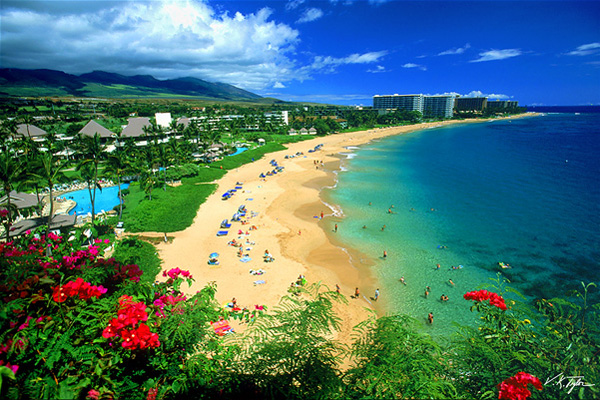 If adventure is more your suit, keep in mind Kaanapali Beach's most famous attraction of all: cliff diving. Every evening, around sunset, a cliff diver lights torches seated along Black Rock cliff, and then dives off. The ceremony is done in honor of King Kahekili, a revered Hawaiian leader.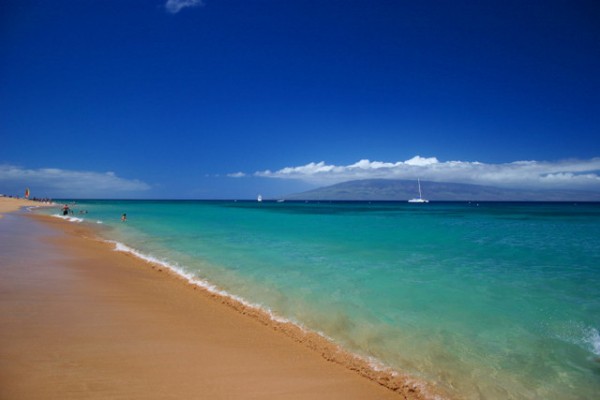 Just south of Kaanapali Beach, you will find the historic port town of Lahaina. At one time, it actually served as the capital of the Hawaiian Kingdom. The sunny climate and oceanfront setting make every experience a memorable one. This town is loaded with unique shops, art galleries, and waterfront restaurants to suit every taste.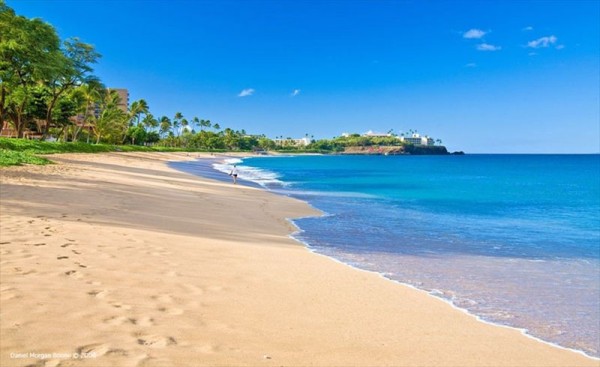 You can visit historic stops such as the US Seamen's Hospital, and Hale Paaho (Lahaina Prison). You might also enjoy staying the night at a Lahaina hotel.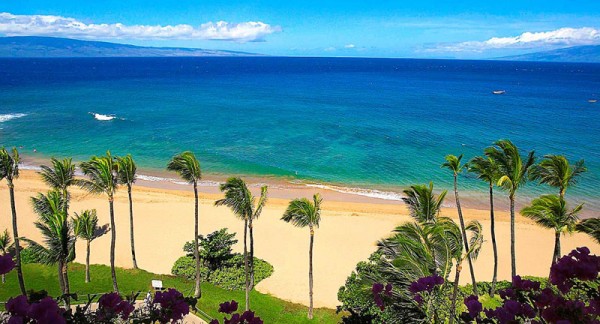 During the whaling era of the mid-1800s, you would often find hundreds of whaling ships docked in the port. At one time, one of those ships was boarded by Herman Melville, who immortalized the whaling era in Moby Dick. The channel off the coast of the area is one of the world's best places to see humpback whales.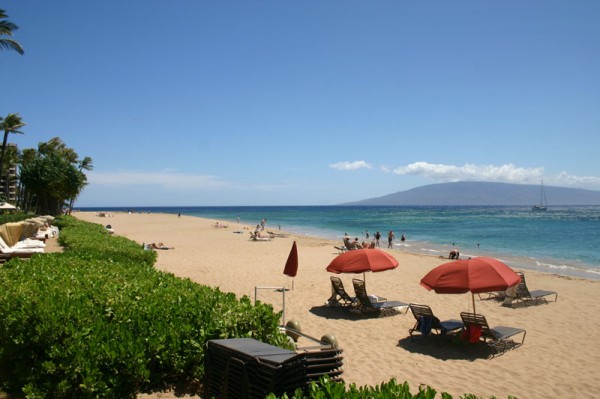 Regardless of what you choose to do in either of these areas, you come out a winner. Both resort areas offer a limitless number of things to do. You can enjoy exotic experiences that can only be found in Hawaii, or you can do something simple everyone in America does, like golfing or swimming at the beaches.